Your instrument deserves professional care.
Just as importantly, your interests as a player require thoughtful consideration to produce the best sound and playability of your instrument. After all, your interests as a player are just as important as the instrument you play on.
Whether your instrument is a centuries old Italian masterpiece or an inexpensive modern import, proper repair and maintenance are paramount. When you bring your instrument to Frederik Bethke Violins, you will meet me personally. Together, we will look over your instrument and you will have limitless opportunities to communicate your concerns.
Consultations and estimates of repair are free of charge.
Some repairs can be performed while you wait, like straightening a warped bridge or fixing a loose peg. Other repairs, like gluing an open seam or replacing a bridge, require more time. Instruments severely damaged or excessively worn down over time may require lengthy restoration work to bring them back to their fullest potential. Whether you are concerned about a minor scratch or an alarmingly new crack, patience and expertise will be focused on you and your instrument. Creating what is best for you and your instrument continues to be my concern once you leave the shop, and I am eager to assist you in the ongoing preservation of your instrument.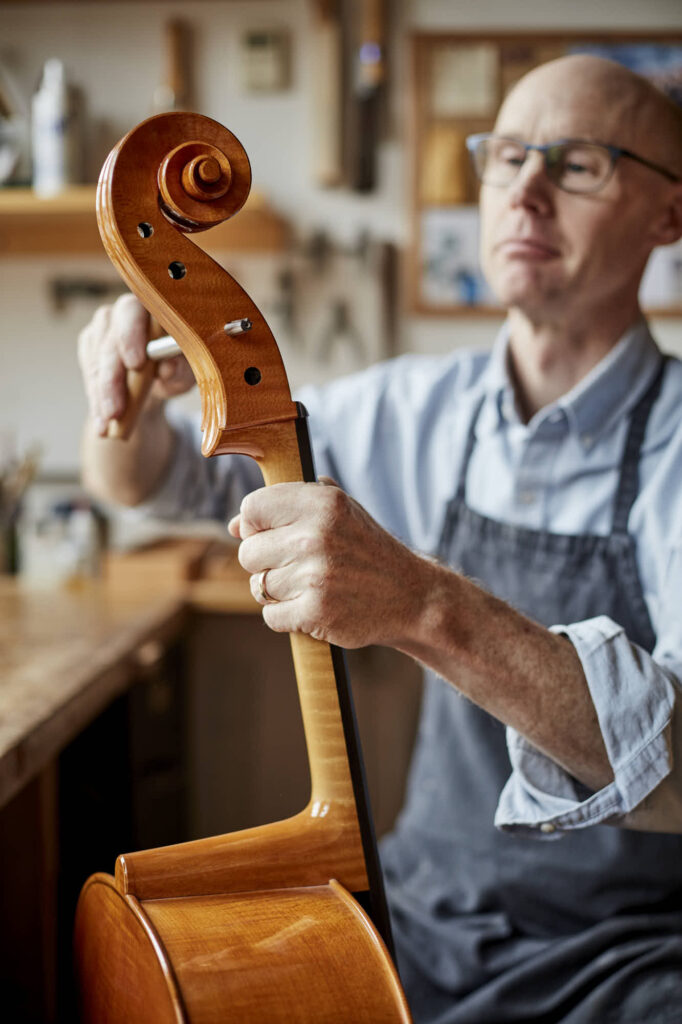 ---
Let's get started.
Complete the form below, or contact me.
---
Gallery of repairs and studio