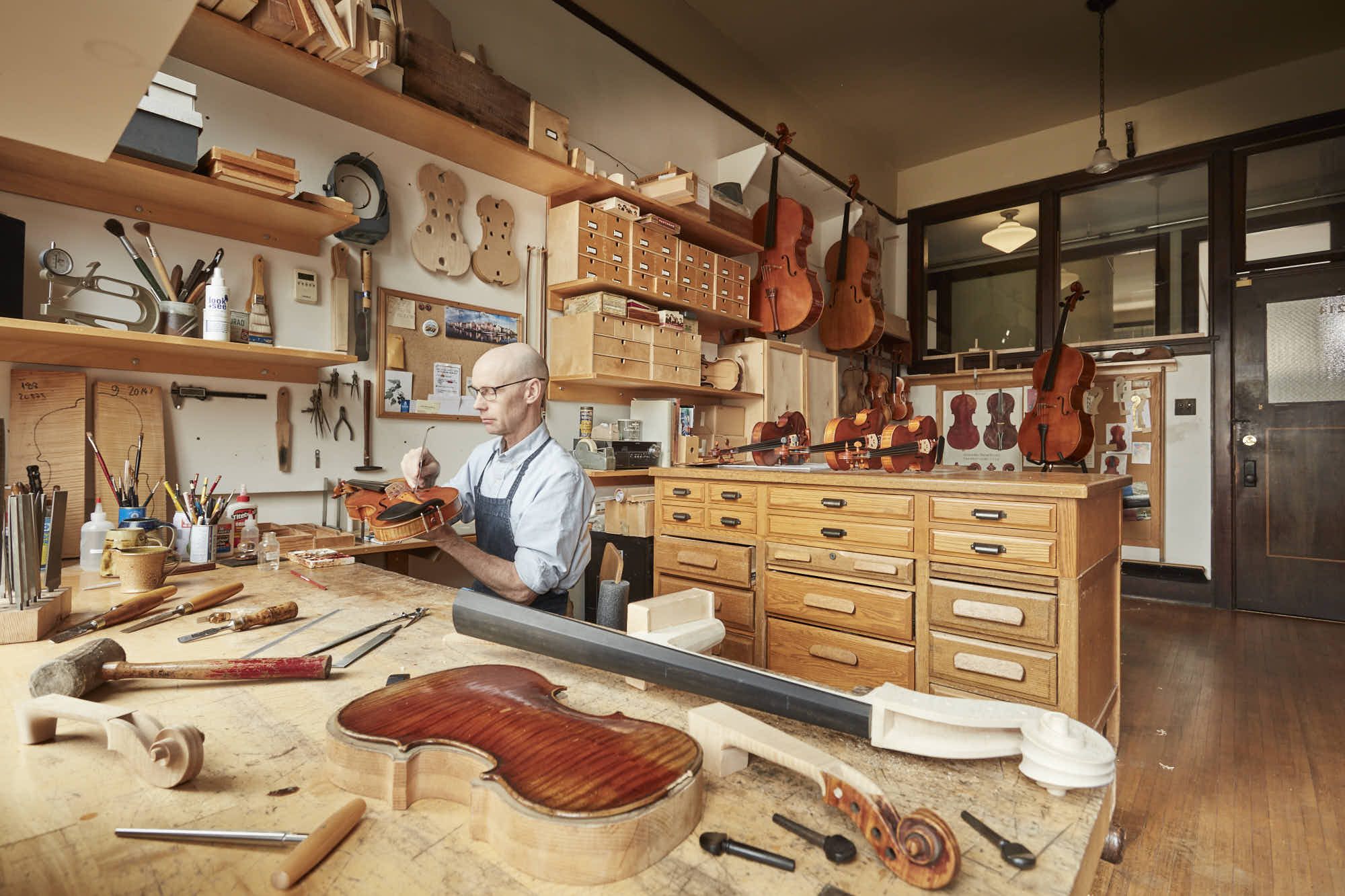 Your violin, viola or cello is not just an instrument, it is your identity, your form of expression, a means of communication and interaction with the world — a physical extension of your body and soul.
Why not treat your instrument with the same care and respect as your body?
At Frederik Bethke Violins, your instrument will receive exceptional care and attention, and you, the player, will be treated with genuine respect and consideration. Whether you need repair or restoration services or are interested in purchasing a new instrument, you deserve the expertise of a dedicated master violin maker to bring your instrument to its fullest potential and help you achieve your highest aspirations. I strive to forge a relationship of trust and attentiveness that continues well after the instrument and player leave the shop.
Creating what is best for you and your instrument is a journey of joy and discovery at Frederik Bethke Violins.