Your search for a new instrument is a boundless opportunity to explore a world of musical expression and artistic creativity.
Are you interested in owning a violin, viola or cello that comes alive under your bow in a mesmerizing way and opens new possibilities of articulation, nuance and sound? Are you convinced of the creative merits of a modern instrument and believe in the advantages inherent in owning a new violin, viola or cello?
When you purchase a new instrument, you are the first player to begin guiding your instrument's legacy in tandem with the violin maker.
Whether you are driven by curiosity, a search for better tone, better value or a connection to a modern day luthier, it would give me great pleasure to show you my latest instruments. My violins, violas and cellos are based on the outlines created by Stradivari and Guarneri and employ construction techniques and principles passed down and proven over time. Careful selection of spruce from the northern Italian Alps and maple from Bosnia allow me to make instruments of exceptional beauty and tone. Please contact me below for current availability and instruments under construction.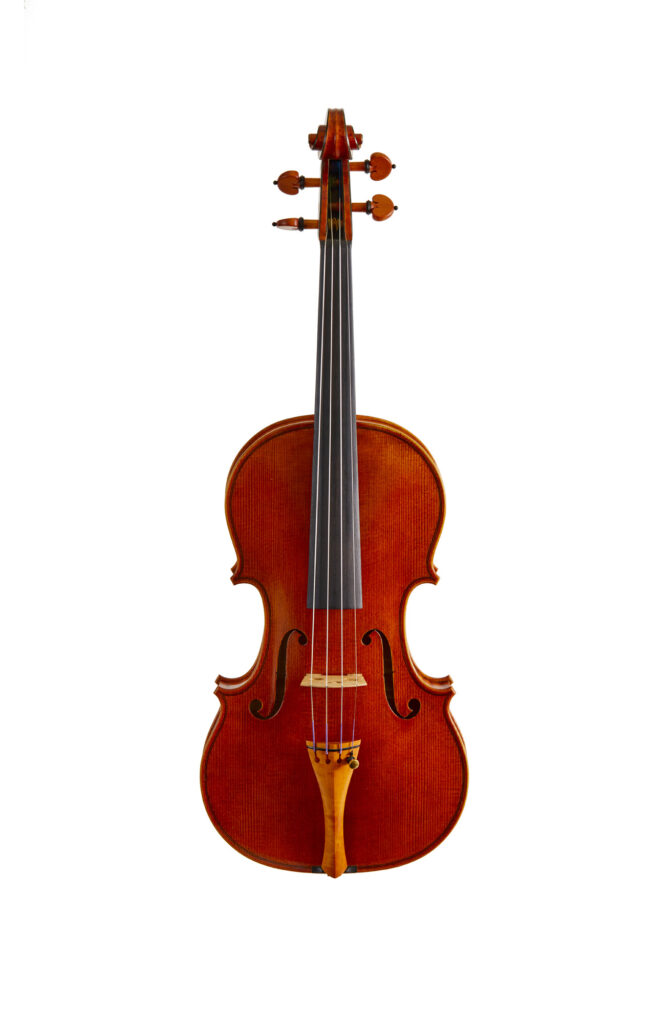 New instrument prices
---
Let's get started.
Complete the form below, or contact me.
---
Gallery of new instruments